Donate Your Car to Help Idaho Kids
Your car, pickup, boat, ATV, or other motor vehicle may be worth far more than you knew. For Idaho's most vulnerable kids, the donation of your car can get them the counseling and therapy they need to find hope, healing, and resilience. You can make all the difference in the world to Idaho's kids through your generous donation. Your car donation, a tax-deductible gift, can literally be life-changing. Your car's value can make all the difference to Idaho children or families who need counseling or other services from Idaho Youth Ranch. Your "keys" may literally be the key to their future.
Three Important Reasons to Donate Your Vehicles to Idaho Youth Ranch
1. Idaho Youth Ranch Makes It Easy
Idaho Youth Ranch makes it easy for you to donate your car or vehicle. With a local team ready to assist you, we take the mystery and inconvenience out of donating a vehicle. Idaho Youth Ranch has been accepting vehicle donations to help support our youth programs for many years, and we have the experience you need to make it a simple and easy process.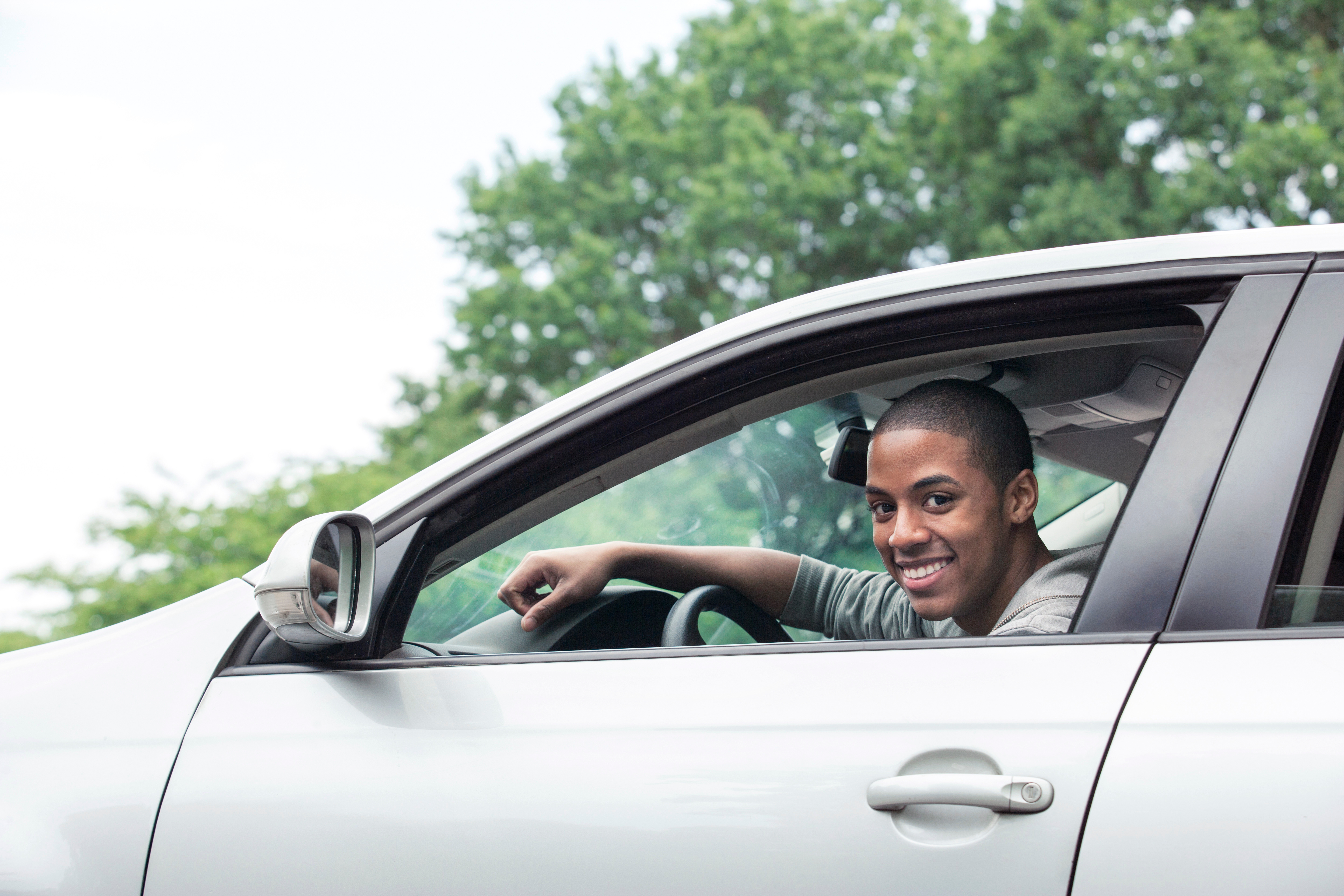 2. Idaho Youth Ranch Maximizes Your Tax Savings
Donating to Idaho Youth Ranch will maximize the impact of your donation. For most vehicles, we will sell your donated car, truck, SUV, or motorcycle in our used car lot on Orchard Street in Boise, Idaho. Unlike most other charities that accept your vehicle donation, kids in Idaho will receive the benefit of the full retail price of your gift, not a discounted auction price. When we sell the car you donate, more of the value goes to help kids. When other nonprofits sell cars at auction to other used car dealers only the auction price, minus commission, goes to helping with the organization's mission.
For donors, it matters who you donate to and how they sell your vehicle. As a donor it is important to know that current IRS rules mean that if your car's value is greater than $500, your tax deduction depends on the amount it is sold for. By selling most cars at retail used car prices, we maximize the proceeds and the IRS tax deduction for you and maximize the impact you are having on Idaho's most vulnerable kids.

The vehicle donation program at Idaho Youth Ranch is the right place for your gift to maximize your deduction. Idaho Youth Ranch is a 501(c)3 charitable nonprofit organization and donations to Idaho Youth Ranch are qualified deductions. Your vehicle donation to charity through Idaho Youth Ranch qualifies under IRS rules for a minimum deduction of $500, even if your vehicle is sold for less. A donor to Idaho Youth Ranch will get a receipt for their donation that includes all the IRS-required tax information. Remember: By selling most cars, boats, motorcycles, and other vehicles at full retail price on our used car lot, we are maximizing your potential tax savings with the IRS. We are unable to give specific tax advice, and if you have more questions about what the IRS will allow for your donation, please consult a tax advisor.
3. Your Money & Your Impact Stays In Idaho
When you donate your vehicle to Idaho Youth Ranch, you know that every penny stays in Idaho to provide funds to help Idaho's youth get the help they need. Idaho Youth Ranch has been serving the needs of Idaho's youth and families for nearly 70 years. What you may not know is the money raised by our thrift stores and auto lot is a big part of the services that we provide through our programs to families.
Idaho Youth Ranch provides counseling and therapy to youth and families across Idaho. Our therapies include in-office counseling and therapy, equine assisted psychotherapy in North Idaho and the Treasure Valley, the only 24/7 shelter for unaccompanied runaway and homeless youth in the Treasure Valley, a statewide job readiness program called YouthWorks!, and a new residential treatment center for youth needing longer term mental and behavioral health care.
When you give through Idaho Youth Ranch you are making a real difference in the lives of our most vulnerable kids. Thank you for considering entrusting us with your gift. It has provided transportation to you and your family, and now if you decide to give, those wheels can power the change in another's life.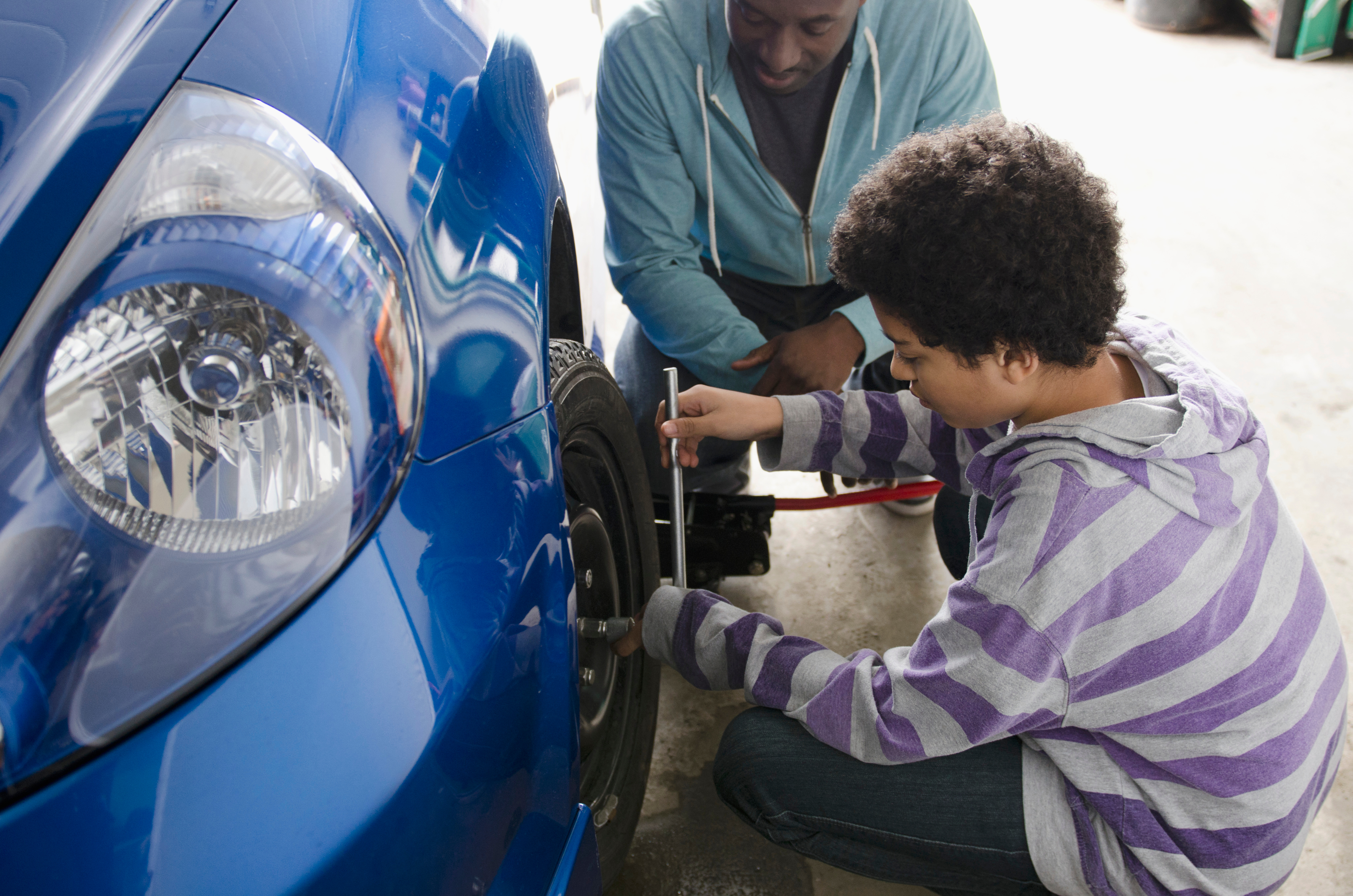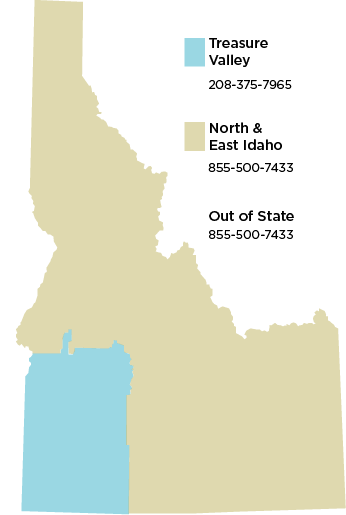 Donating in Boise & Treasure Valley

If you live in the greater Treasure Valley area or your car is in the great Treasure Valley area, please call our vehicle sales and donation team at 208-375-7965. You can also stop by our used car lot located at 250 N. Orchard, Boise, ID 83706.

Donating in North Idaho & East Idaho

If you live east of Mountain Home or north of McCall, we have partnered with an organization to assist us in receiving your vehicle donation. To arrange for the donation of your vehicle to benefit the programs of Idaho Youth Ranch, call 855-500-7433 or click here to get started with your vehicle donation.

Donating When Your Vehicle is Located Out of State

We would be happy to assist you with the donation of your vehicle from anywhere in the United States. If your car is located outside of Idaho and you would like it to benefit the programs of Idaho Youth Ranch, call 855-500-7433 or click here to get started with your vehicle donation.
Vehicles of Most Kinds Can Be Donated
Donations to Idaho Youth Ranch can include:
Cars
Trucks/Pickups
SUVs
Vans
Boats
TVs
Motorcycles
Trailers
Snowmobiles
Commercial vehicles
Campers/RVs
Golf carts
If you have another type of vehicle that you want to donate to charity that is not listed above, please call us at 208-375-7965.
Next Steps to Donate Your Vehicle
When you make the decision to donate your vehicle to charity, you do not need to be concerned about your vehicle's registration status. If it isn't currently registered, you don't need to register it to donate it.


For most vehicle types, we will need your identification and proof of ownership, such as a vehicle title, to process your donation and get your donation receipt.


If you have questions about any documents that you need, call us at

208-375-7965.




It is best to call and discuss your situation prior to bringing your vehicle to us at our lot in Boise.
Frequently Asked Questions on Vehicle Donations
What Information Should I Have Handy When I Call?

It is helpful if you have the current mileage and VIN (not required at this time); the make, model, year, and style (sedan, station wagon etc.); registration status; title information, including if there is a lien (auto loan) and the name(s) on the title; and knowledge of the current condition of the car and history can be helpful. Don't worry if you don't have all the information, our team will be happy to be of assistance to you and answer any questions when you call.

What If My Car Doesn't Run?

Cars that are not running may be accepted on a case-by-case basis. Please call our automotive team at 208-375-7965 to discuss donations of non-running vehicles. Generally, we are unable to pick up autos without engines or those whose value is for parts only.

When My Vehicle is Sold, How Much of the Money Goes to Idaho Youth Ranch?

All the money from your vehicle sale goes to benefit the youth served by Idaho Youth Ranch. To maximize the value of your vehicles' sale price, we will often invest in necessary repairs or clean-up that will add to the total value we receive at sale.

My Car is In Another Location, Can I Still Donate It?

Most often the answer is yes. It depends on the condition and location of the vehicle. We are able to accept quality used vehicles located across the country but may be unable to accept certain vehicle types or conditions located outside of Idaho. It is best to call our automotive team to discuss any vehicle donations located out of state.

Do You Accept Junk/Salvage Titles?

Yes, a car with a salvage or rebuilt title that is in good running order may be accepted as a donation. If you have a salvage or rebuilt title, please make sure to call first and to discuss the gift with our automotive team at 208-375-7965.

Does My Car Have to Be Registered?

No, your vehicle does not need to have a current registration for our vehicle donation program. However, please note that if you choose to drive without current registration, you are at risk of a citation.

My Vehicle Has High Mileage. Do You Still Want Our Donation?

Yes, in most cases. Please call our automotive team for information on cars with very high mileage.

Do I Need to Get My Vehicle Serviced Prior to Donating It?

No, it isn't necessary to service your vehicle prior to your donation.

Can You Tow My Vehicle Donation?

If you can't drive to us, then yes, if we are able to accept your vehicle donation and it requires being towed and a small repair relative to the value of the vehicle, we can make arrangements for the towing.
Donation Checklist
After you have spoken to one of our automotive team members about your vehicle donation, follow the checklist below from our vehicle donation program:
Remove all personal items from the vehicle, including checking for a CD/DVD in the player and a garage door opener.


Check the name on the title document. If it is the name of the person donating the vehicle you are ready to donate. If the title is in more than one name or in different person's name, they must be present to sign the title


Do not sign the title over ahead of time. We are required to witness the signing over of the title and of the federal tax form we provide you.


Bring the title with you if you are delivering the car or other vehicle to our used auto lot


Bring your state issued I.D. with you. The name on your I.D. must match the name on the title.


If your car is currently registered, bring the registration document.


Remove vehicle license plates at the time of the donation. (We would be happy to remove these for you.)


After you have signed over the title, don't forget to cancel your car insurance.


Remember to file your release of liability form after you have donated your vehicle.


Remember to claim your Idaho State tax credit that is available for your contributions to Idaho Youth Ranch. In Idaho, for youth rehabilitation programs like Idaho Youth Ranch, there is a 50% tax credit for donations up to $400 if you file a joint return. Even better, you don't have to itemize your taxes to claim the tax credit.


Make sure you have provided accurate contact information so we can provide you with the tax documentation needed after your vehicle is sold. Remember, if the fair market value is over $500, the fair market value is determined by the price it sells for.